Friday, 21 April 2017
So who should be footing the bill ? and HOW is the message of real diversity being sold in regards to inclusion, when many roles are stereotypical ones, and the inclusion of diversity in mainstream is viewed as a campaign and lecture platform on awareness ?
The key is MINORITY, not just DIVERSITY, and the fact funding is supplied not on diverse basis, but on a minority and 'ring-fenced' dedicated basis. The whole set up is to pigeon-hole artistic endeavour, and the Deaf insist on it ! They have pasted themselves into own corner, then blaming others for it. If you make a show or film strictly to raise awareness, or for own area of minority or language, then by default, it can never appeal to the wider audience, can it ? Appealing to own areas is difficult because the audience can only be found it cities... even then subsidised...
No amount of funding is going to make it a mainstream appeal. Deaf culture has ruined wider awareness of deaf and HoH people because it is elitist and sign-driven, now mainstream areas expect only deaf that sign as a representation of that area... and deaf artists are angry about it, nobody employs them for anything else. The DWP and Lottery who fund artistic disability and deaf access can now capitalise on the fact it isn't inclusive, or representative and operate more cuts.
As deaf and HoH people why cannot we ask the question, what is in all this 'diversity' in the arts, for us ? Why is nobody asking the real question 'Given there are 9m of us in the UK, why is funding ONLY going to a few hundred deaf luvvies who make the content we don't want to watch ?' Is it not factual, deaf and disabled just want the mainstream to finance own exclusion under the guise of diversity ? The appeal is too singular of their output. Suits deaf culture down to the ground.
The artistic director of Metta Theatre has claimed organisations have a moral duty to invest in diversity regardless of extra costs.
Poppy Burton-Morgan says the industry needs a "step change", and although budgets are stretched, producers always have a choice. Burton-Morgan, who works as a freelance opera and theatre director alongside her role at the London and Exeter-based Metta, raised the issue in a blog for UK Theatre, which discussed the ethical considerations of budgeting for producers.
She told The Stage: "It costs more to work with deaf and disabled actors. There is a scheme called Access to Work where you can apply for funding from the government, but it gets harder and harder and there is never a guarantee. If you are a producer then that is a really big consideration. "At the casting level it takes the time to find those people. For instance, with ethnicity, if you have to work harder to reach different people, that is the cost.
"Sometimes audiences for certain works can be perceived to be narrower, and there is a feeling that there will be less box office takings. Also, if you have to provide captioning, that all costs extra." Burton-Morgan argued, however, that organisations needed to build these costs into their budgets from the beginning and make diversity a driving force behind their work.
Wednesday, 19 April 2017
So long as she DOES NOT use sign language, then who will know anyway? As an image of a hearing person speaking, is this not going to be criticised by her peers anyway ? Deaf Actors/Actresses are damned by default, and cannot win, because she is fighting her own community stereotype and apparent norm.
Tuesday, 18 April 2017
The NYPD is testing a pilot program on Staten Island that is intended to enhance communication with people who are deaf.
The program was instituted in the wake of lawsuits by deaf people, including a former Staten Island woman, Diana Williams. Police in the 121st Precinct based in Graniteville and also in precincts in Manhattan and Queens will use tablets to connect via video with sign-language interpreters if live interpreters are unavailable, according to the Daily News.
Williams, who previously lived in Grasmere, has settled a lawsuit for $750,000 against the city in which she alleged cops falsely arrested her, demeaned her and refused her requests for a sign-language interpreter, according to court papers. Williams sued the city in Manhattan federal court over her Sept. 11, 2011, arrest at a residential building she and her husband owned on Hillbrook Drive, her civil complaint said.
Williams alleged a tenant, whom she had evicted for non-payment of rent, falsely had her arrested in retaliation, said her civil complaint.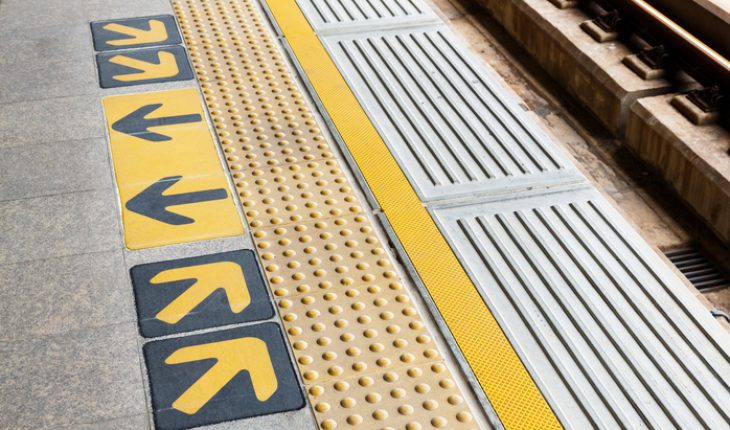 (Note the curious 're-arranging' of terminology later in the article?' It headlines deaf disabled, then goes to disabled and deaf... In reality, Mental health affects 25% of the entire population, disabled, deaf or otherwise... and with the deaf community, it can rise to 40%.. You don't have to be Prince Harry to be depressed...
Mental health inequalities for disabled and deaf people are a significant problem, according to a report published last week by the London Assembly Health Committee.
Studies have shown that disabled and deaf people are more likely to experience common mental health problems, especially anxiety and depression. Around one in three people with chronic physical impairment experience a mental health problem, compared to one in four in the wider population.
Deaf people are twice as likely to suffer from depression as hearing people, and around 40 per cent of people who lose their sight develop depression. But there is little data available at a regional level to determine how prevalent mental ill health is among disabled and Deaf people in London.
The links between physical and sensory impairment and mental health are complex. But depression and anxiety are not the inevitable consequences of being, or becoming, a disabled person. Disability rights campaigners have raised concerns that many, including some health professionals, believe that depression and physical/sensory impairment go together unavoidably, especially when the impairment is acquired later in life. This has led to a lack of focus on the mental health needs of disabled and Deaf people and on the prevention of avoidable mental health problems.
Eight out of 10 people with a physical impairment were not born with it. The vast majority become impaired through injury, accident, or illnesses such as stroke. The prevalence of disability, therefore, rises with age. This means that mental health services need to know how to support people who become disabled later in life, as well as those who are born with impairments.
There is likely to be an increase in the number of people living with impairment in the future. Rises in the rate of long-term conditions that can lead to disability, such as diabetes, coupled with rises in life expectancy, mean that people will be living for longer with a disability. For example, diabetes-related sight loss is the leading cause of vision impairment in working-age adults in the UK. And the number of people with diabetes has risen by 60 per cent in the UK in the last decade.10
The incidence of mental ill health in disabled and Deaf Londoners is likely to increase unless more is done to support good mental health in this population group.