Hi there !
Hope your health is bearing up. We are OK here, apart from a tory government... and a labour leader who has just been released from the 1960s and with a dodgy beard...




I expect in New Zealand the Brexit saga of the UK is riveting reading, as regards to New Zealand still being 12 years behind us. Here half the country wants to deport the other half or they come to blows really. I'm still campaigning to flood the channel tunnel and never see Europe again, but I expect that is just me and 17m others at present.
Maybe your living on volcanoes, sheep counting, and enduring the occasional tropical flood, is more peaceful. NZ will benefit from Brexit, we like the butter and lamb from there, but your average Maori needs a bit of support, they cannot rely on tattooing as a career forever.
Where we live now in our new home it is rather too cosmopolitan, we are hard-pushed to find fellow Brits if truth be told. Usually, they are the ones wearing hoodies and demanding money with menace when not spaced out on Vimto...
The nearest supermarket is Polish, who seem to live on obscure meats from a packet or a tin, and cheeses that doesn't come from any animal I know about... I don't go there and travel 3 miles to town instead, to seek out the lard.... I have no intention to buy or to eat, anything I cannot pronounce or read. I had a very unpleasant experience with a lychee which still haunts me even now... Tasted awful when we fried it. Apparently they aren't exotic mushrooms...
So it's meat and 2 veg with rice pud for us and little else really. The rest is an assortment of rather dubious fast food outlets of even more dubious origin, I cannot believe these people existed on before they came here, it's mainly called 'fast food', because of the speed you regurgitate it. If our pavements are any guide, customers don't make the first 50 yards without proving the point.


Yer average foreigner only has chicken to eat apparently... it tastes so awful they cover it in spice or chilli or something to mask the taste... The Asian shops dish out stuff no self-respecting Asian would ever eat themselves. You don't see how they cook it, because their cooks hide behind a wall or something and push the stuff through a hole in it.
Probably so we can't identify them. The credo is just fry it, the Brits will eat it. Although they are slow to find the joys of fried mars bars, and ice cream as the Scots seem to have cornered that market, and their Glasgow salads...
The nearest 'convenience' shop is Hindu, so handy if you are a Hindu, the owner speaks better English than I do, so I tend to feel a bit uneasy asking for anything there in case they show me up. His great grandfather's family has a soft spot for Queen Victoria or something. Probably best forget to mention we slaughtered half the rest.
The local barber is Syrian so I aint going in there without a bomb-proof suit on and a check for IED's, or while he has something sharp in his hand.
Our sole refuge away from other world people is the local pub, one advantage we brits have, is the foreigners don't drink around here, as their religion bans it, no wonder they are miserable buggers and shooting at each other. Or it may be the local lager and beer really is piss. Amazingly few if any ethnic or coloured people enter either as they feel outnumbered. The last bastion of the British, the pub.
The local ethnic fraternities appear to gather at the local Turkish cafe, whose cuisine appears to masses of cake with enough sugar in to create world diabetes on its own, and some disgusting brown stuff they claim is a national drink, one dares not ask what the hell it is, touchy these Turks are as we know when they aren't jailing each other for speaking or organising a coup of some kind.... or when they aren't screwing us to keep the migrant flotillas in check that is...
I was watching a NZ TV show yesterday about police and traffic issues on Auckland bridge, (just to get a feel of what life is like down there.. I can't watch your films on Hobbits I keep falling asleep after the first 5 minutes). Your police seem rather polite, Ours would just throw them in the clink and forget about them, they don't have time here to discuss pleasantries. It looks like you have almost as many idiots driving there as we do, and quite a few with a death wish, staggering along the centre of the motorways to get home at 2am (As you do).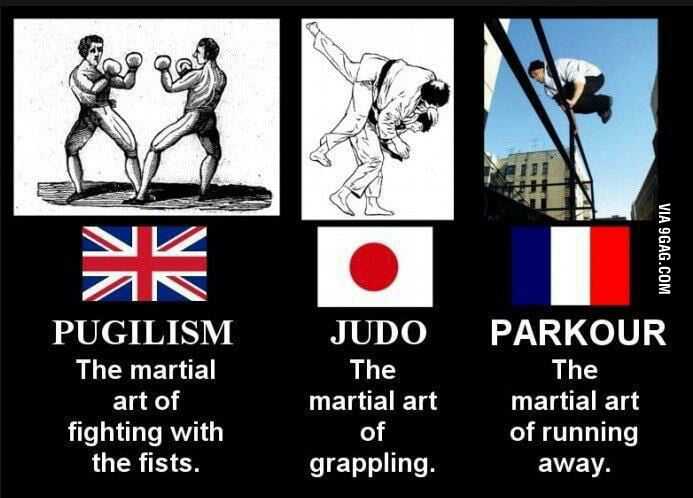 There would be less of a problem if there wasn't so many drivers at 2am determined to turn them into road kill at early AM too, have they no homes to go to ? There does seem a lot of Chinese, Malaysians or Phillipinoes there, mostly emulating the European approach of trying to enter without vias, and joining your black economy, I thought NZ too small to have one ? I suppose someone has to own the junk food outlets and keep slavery alive not just us....
I noticed your daughter traversed to France recently, does she like to live dangerously? She could try Ponty town centre after 9pm, they train the SAS there... France must be the most unsociable country in Europe, next to Germany...
Some might suggest my views are somewhat negative of our world compatriots, and I lack the entente' cordial but... it is just us true Brits making a last stand as I see it, and before we all end up speaking Arabic, mastering the art of semtex detonation, camel rearing, and buying mats with compasses to kneel on.
Best wishes to you and yours. Say hello to Blodwyn for me...
Your Brother...