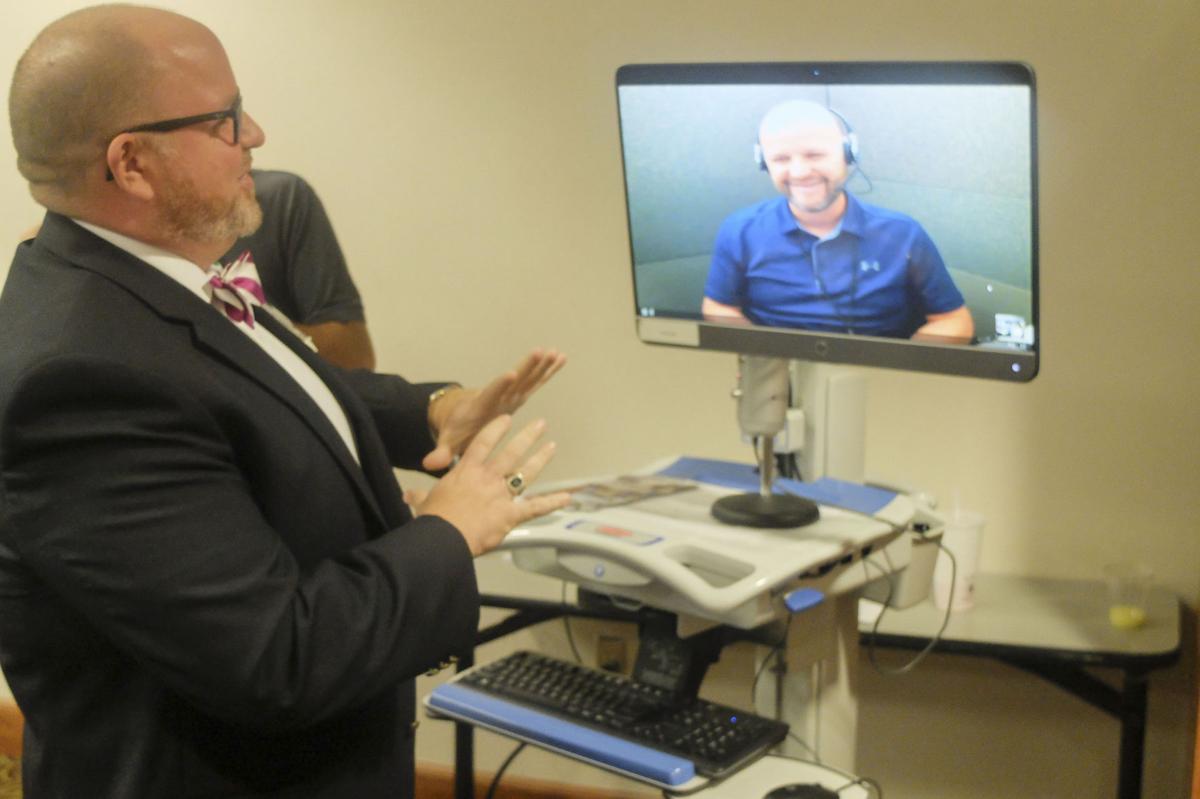 Augusta Health displayed its enhanced services for the deaf and hearing impaired Thursday night at the hospital.
Patients needing an interpreter have access to live interpreters from a company called Civic Access. But relatively new to the hospital is the availability of interpreters on remote video access.
Members of the deaf community got a firsthand look at the video remote interpreters on a monitor Thursday night. An interpreter was available from Arizona as were live interpreters at the hospital. A grant from the Augusta Health Hospital Foundation helped pay for the remote interpreters, said Isaac Izzillo, director of patient experience at Augusta Health.
Izzillo said deaf patients who pre-register for treatment at the hospital can indicate a preference for the type of interpreter services. Augusta Health Public Relations Director Lisa Schwenk said the need for the remote service could also come with an emergency department visit.
But Augusta Health has undertaken other improvements in its relationship with the deaf, said Izzillo. "We have a real feel for how many deaf people there are in the community,'' he said.