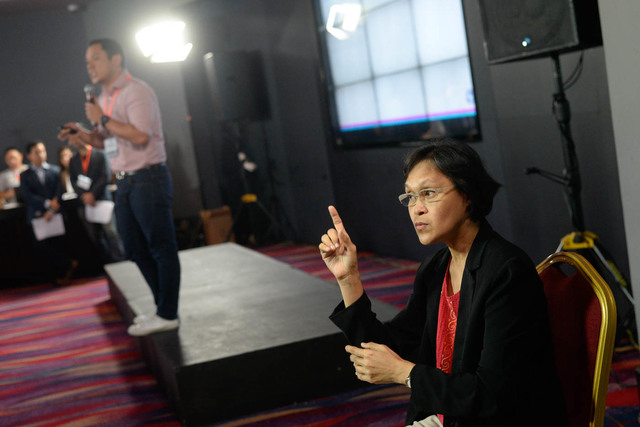 In the Philippines they are extolling the usage of social media to express greater advocacy, but, are we ? Such a lot of deaf or HoH advocacy social media includes, is via dedicated deaf or HoH areas, and the real issue is that advocacy does NOT then spread outward, because mainstream avoid such areas, no-one goes looking for a cause to support.. We need to go out to mainstream social medias, close the 'dedicated' areas and make your point where it will count, while at the same time making it accessible to them, we lead by making ourselves accessible.
The Article:
When their own family doesn't know sign language, confusion follows. For deaf children, understanding what their families talk about during lunch or dinner is an everyday challenge. They have difficulty watching the news on TV, or learning how to cook and drive.
Without knowing how to communicate well, deaf children have difficulty developing the values, attitude, and behaviors that are key to their personality. As a result, they become lonely. Many in the deaf community turn to fellow classmates and schoolmates in schools where sign language is practiced. They also find comrades online – on social media, where one can be understood through the written word or signed conversations recorded on video.
The deaf community in the Philippines is also going online to push for advocacies that will help make life much easier for the sector.
Relying on social media. The deaf community relies on social media platforms that allow visual communication, such as Facebook and Facebook Messenger, where they can post videos and pictures.
Instagram is also popular because of the visual nature of the photo-sharing app.
One app that has been particularly popular with the deaf community is Glide, a video chat app launched by an Israeli startup. What makes the chat app a hit for deaf people is the ability to leave a video message for recipients. It's also easier for deaf people to send video of a signed conversation rather than typing the message. The asynchronous nature of the app's video messaging feature also prevents both parties from signing simultaneously and interrupting the conversation.
In the Philippines, the deaf community is also using Facebook to push for advocacies and to keep themselves informed about news and current events.