Tuesday, 21 August 2018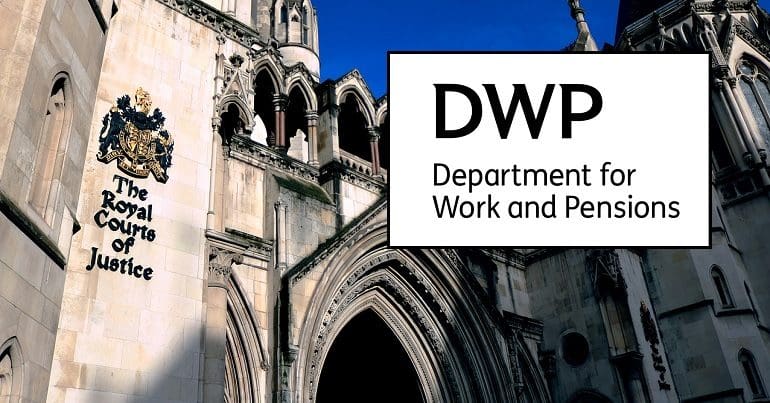 The Department for Work and Pensions (DWP) just won a court case over a controversial cap on a benefit. A solicitor in the case has gone so far as to say the law is now 'allowing' the DWP to discriminate against people. What's more, the DWP even admits that the benefit in question ends up making money for the taxpayer.
As The Canary previously reported, the case centred around the Access to Work (AtW) policy. It is a scheme where the DWP gives a grant to an employee for changes or support they need to carry out their job. This is on top of any reasonable adjustments an employer should make under the Equality Act 2010.
AtW was introduced in 1994 with no limit on the funding available. But in 2015, the Conservative government capped the amount of money claimants could get at £42,100. It was going to increase this amount in April 2018 to £43,100. But on 22 March, the government said it would up it to £57,000. It is the cap itself which was central to the court case.
The legal case.
The claimant, David Buxton, argued that the cap breached the government's obligations under the Equality Act. This is because it doesn't provide enough support to cover his needs. As the Disability News Service (DNS) reported, Buxton, the chief executive of the charity Action on Disability, brought the case against the DWP because it would only give him British Sign Language (BSL) interpreters three days a week for his full-time job.
Buxton and his legal team from Deighton Pierce Glynn argued that the cap discriminates against him. This is because it leaves him with no communication support for two days a week.
Work and pensions secretary Esther McVey claims that the cap was put in place in order to encourage better use of public funds and to enable Access to Work to support more people – particularly traditionally under-represented groups…
She also said that the cap would free up £2m a year, to "support growing numbers" of people claiming AtW. Effectively, the government's argument is to take money away from people at the top of the AtW spend and give it to those at the bottom.
A judgement.
The judge in the case sided with the DWP. Mr Justice Kerr said that the cap was not discriminatory nor a breach of the Equality Act 2010. This is because he believed the DWP's arguments that the cap was intended to:
bring more disabled people into the workplace, improve compliance by employers with their duties to provide adjustments and distribute the Scheme's funds in a manner that is judged fair as between different categories of recipients.
But Kerr, somewhat paradoxically, noted that the cap meant:
The sacrifice demanded of high-cost award holders, mostly deaf persons such as Mr Buxton, is pitched at a level that still leaves them enough money to pay for most or all of a BSL interpreters services for 230 days each year at NUBSLI rates. So he effectively admitted that the AtW cap would leave people without some of the support they needed.
Public areas are obliged by law to provide this sort of access, but usually, demand creates the access, not a rights message. Private areas tend to provide access when they can see it is being used.
It demands significant costs to install, and if afterwards, they see only 1 person using it, it stands a chance of being withdrawn for good, this is the reality with much 'accessible' cinema the deaf are just not attending to watch in any viable number as regards to loops the same applies, there seem to be issues, of Hearing Aid users unsure about aid settings, and older HA's switch you out from everything else except that which is on the loop. In a social situation this means limiting participation and ability to follow.
The real question is why are they using sign to highlight non-signers? Laudable but the image is obscuring the sector it is aimed at.
While it's absolutely right that, as a society, we should be trying to make life as manageable as possible for people with any kind of disability, the cold hard fact is that it takes money to provide the equipment needed.
In Worcester, the vast majority of businesses and venues don't have hearing loops and that makes it difficult for people with hearing problems, so Deaf Direct is calling for action. This is a worthy cause and would undoubtedly make life easier for lots of people – but who is going to pay for the required hearing loops?
For many businesses, the cost of installing a hearing loop – which can total hundreds or thousands of pounds depending on the system – would be a significant bill. Deaf Direct suggests that Worcester City Council could help cover the cost but, after years of government funding cuts, our local authorities barely have enough for core services.
This problem, of a lack of money for public services which are essential to many people, is widespread as we still feel the impact of the recession.
Posted by

MM
at Tuesday, August 21, 2018
No comments: