Monday, 27 August 2018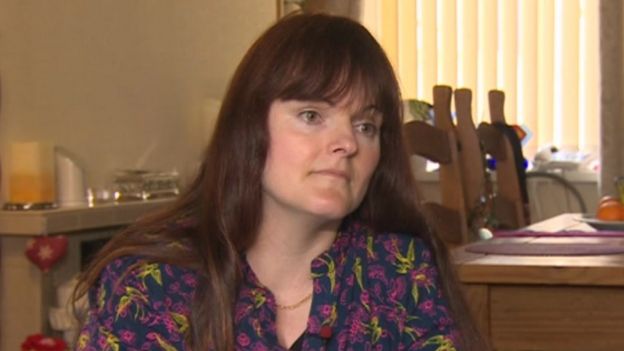 People who are deaf or have hearing loss still face barriers in their everyday lives, a charity has said. Action on Hearing Loss said big arts and entertainment venues are providing British Sign Language interpretation, but that smaller venues and cinemas could do more.
The charity is calling for a scheme to recruit more professional interpreters to be brought back. More than half a million people in Wales are deaf or have hearing loss. And here are 7,200 British Sign Language (BSL) users - but fewer than 100 fully qualified practitioners.
The Welsh Government said it had supported training to increase that number. Deaf access to NHS progress 'too slow' 'More help needed on deaf employment' Councils told to mind language barriers Rhyan Berrigan, a civil servant from Llanbradach, near Caerphilly, has been deaf since birth and uses BSL.
She enjoys the theatre, gigs and cinemas. "I'd like to say it is getting easier compared with 10 years ago," she said. "But if you have a show with a run of 20 nights for example, only one will have an interpreter, so you don't get much choice. "You've got to go on that one day, or miss it completely."
ATR COMMENT:
There is so much misleading information in this latest charity news item ATR is forced to respond. ATR has already published O

fficial Welsh (Health) assembly statistics

which was 'supplied' BY the AOHL which quoted totally different numbers. ATR suggests the AOHL is manufacturing numbers to launch campaigns and quoting areas that are neither deaf or use sign language. Outright abuse of the Deaf & HoH remit.
Take one example from the above item:
(1) More than half a million people in Wales are deaf or have hearing loss.
NO, there are 1 in 6 with hearing LOSS, only 2,400 approx would be the area assumed (But not identified), to be signing.
(2) There are 7,200 British Sign Language (BSL) users in Wales.
Not. Only 1,100 were listed as regular BSL using, in the official census of Wales. Suggesting less than 1 in 7 of all severe/profound deaf. The defining question of actual usage and reliance wasn't asked. There is a difference between 'knowing BSL' and actually relying on it, as this would include hearing people. Need is defined by demand.
(3) There are less than 30 BSL terps.
Not so. 47 were listed on their sites in Wales, the bigger issue is funding them, they are leaving the support area because of system attempts to set up a proper system of BSL support and a 'normalising' of wages, which the BSL Terp says is rounding DOWN their pay, this they say, makes the work non viable, when you take into account recent government caps on absolute limit to BSL welfare support. It also undermines the way BSL terps work, i.e. as 'freelance' workers. Need is defined by demand.
What AOHL did not include were any statistics on the 500,000 Welsh with hearing loss and THEIR requirements. ATR can save them the trouble, there aren't any! So who is the biggest 'Loser' here? The BSL reliant deaf? or the rest? Even the dubious juggling of AOHL statistical gathering, suggests the majority of HoH are losing out, and not the BSL user.
Perhaps the biggest and misleading statement is at the start, 'half a million 'deaf' and Hard of hearing',

there aren't half a million deaf/Deaf

, we can suggest there are half a million hard of hearing. In-depth and complete surveys have never taken place on the degree of hearing loss, (Other than at NHS/ENT), Or, communication needs support since health areas are clinical assessment areas,

not support defining areas

, but primarily because the DP law prevents anyone asking.
We DO know the amount of Welsh deaf/disabled seeking system support is 13,000 or so, these are statistics held by the relevant and supporting local authorities, and that includes all disabilities seeking system help and is not confined to the deaf.
Wales has no system-dedicated deaf-support service, it is reliant on charity. It has no Deaf schools either.
You have to ask the basic question, will training up 100s of BSL terps do anything to assist the majority with hearing loss, the area included in this campaign? Will it provide bums on seats at Art venues? It is an AOHL/BSL promotion that has nil to do with the HoH who do not sign, let alone who attend Deaf Arts programs. AOHL has failed even to identify BSL users who would attend IF the access was there.