Sunday, 30 September 2018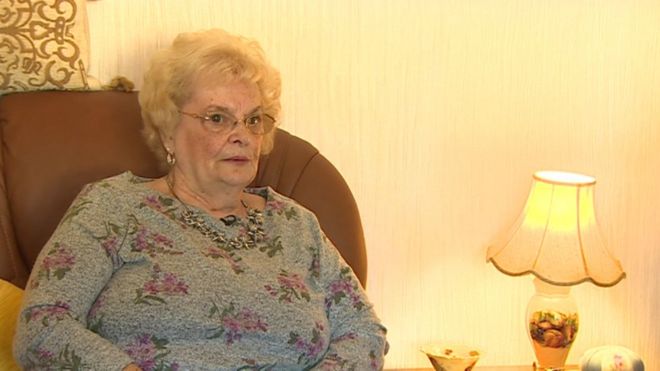 When Mary James was left without assistive equipment, life became "very frightening". The 79-year-old, who is profoundly deaf, has waited nearly a year for a replacement doorbell, a textphone and fire alarms in her home in Caerphilly.
Many people in Wales who are deaf or have hearing loss are being let down, Action on Hearing Loss Cymru has said. The Welsh Local Government Association said statutory services are under considerable strain. Mrs James has asked social services to help with her assistive equipment, but has yet to receive a replacement doorbell, and has been told that her textphone cannot be replaced.
She ended up getting replacement fire alarms from the fire services. Without the right equipment, life "can be very frightening" for her. "I would expect them to provide equipment and also maintain that equipment if something went wrong with it," she said. "They don't seem to know about deaf people - and the equipment- and they just pass it on. I don't get any help from social services at all."
Caerphilly council have said it is working with the health service to ensure the needs of people with hearing impairment in the area are met.
Disabled people with mental health and other unseen issues on social media asking how do they raise awareness of something, you cannot see? People are cruel and uncaring and I cannot cope with it.
Comment 1:
They are just not understanding it. They cannot empathise with something they don't understand. It's a bit like the assessors ... Pain is pain no matter what and everyone has a different tolerance level ... Think about it, a Splinter can cause ALOT of pain ... It would do assessors well to remember that ... I didn't understand a friend who has Fibromyalgia and Chronic Fatigue for years ..... Until it happened to me. People just don't understand there are some disabilities which are hidden.
Comment 2:
People who are deaf have these issues and a dual issue of misleading 'in-house' awareness too. 'Visible' deaf sign, the majority do not, so we don't get identified as having an issue except when we fail to follow and then we get mental health tags that are ridicule basically. Another issue is 'take your pick' of labels and ID's, are you:
(A) deaf,
(B) Deaf,
(C) Hearing impaired,
(D) Deaf-blind,
(E) Disabled,
(F) Culturally Deaf.
Do you have:
(1) Hearing loss, are you
(2) Profound deaf,
(3) Severely deaf
(4) Near deaf,
(5) Hard of hearing
(6) Very hard of hearing
(7) Deaf with speech
(8) Deaf without speech
(9) Deaf but cultural with it (Which actually isn't an issue, but it may well be developing that way!).
(10) Deaf with (Or without) a CI.
I'm sure there are dozens more labels attached to degrees of loss and people with them that don't matter a bit because you cannot see hearing loss anyway.
You can be viewed any and all of these depending on the campaign you are running, or the charitable aim, its a complete shambles. The only area that has gained is the one that uses sign language presumably BECAUSE you can see they are deaf, albeit in clinical reality, this may well NOT be accurate either!