Wednesday, 16 January 2019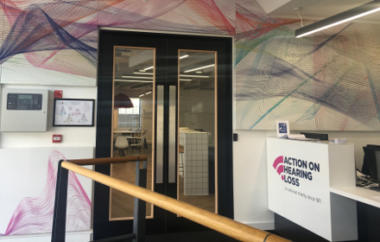 Why is a UK hearing loss charity paying fees for migrants? Do they have permission to do this by its members? or did they simply not ask them? Why aren't they hiring our people?
Action on Hearing Loss has announced that it will cover the £65 cost of settled status applications for its non-British EU-citizen employees after Brexit.
The charity, which supports people who are deaf, have hearing loss or tinnitus, estimates it will cost roughly £4,000 to cover the application fees for its 60 or so affected employees. It will also provide help with the application process for the workers, who are mainly employed in frontline care and support roles.
Under the EU Settlement Scheme, all EU citizens living in the UK will need to apply for the right to remain in the UK after Brexit. The process will give those who have lived in the UK for five years or more settled status, allowing them to stay in the country indefinitely. Anyone who is under this threshold can apply for pre-settled status, giving them another five years in the UK after which they can apply for settled status.
Mark Atkinson, chief executive at the charity, said: "I am proud that Action on Hearing Loss has become one of the very first charities offering to pay the fees for all of our employees who are EU citizens applying for settled status in the UK. "This impacts just under 10 per cent of our team and we value each and every individual.
"EU citizens in our employment make a major contribution to our vision of a world where deafness and hearing loss doesn't limit or label people, where tinnitus is silenced and where people value their hearing. "In truth we couldn't achieve the change we want to see without these colleagues and I hope this small gesture shows our appreciation to those affected.
"I hope that other charities follow our lead and make similar arrangements for EU citizens who contribute to civil society here in the UK."