Wednesday, 27 February 2019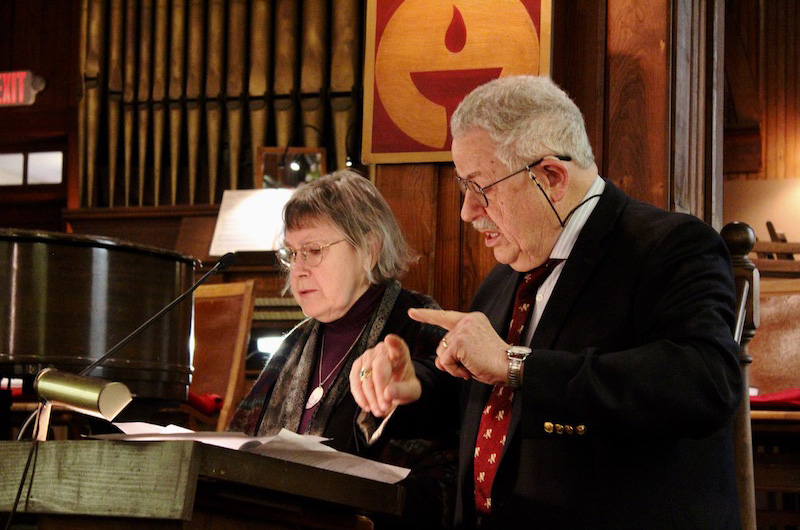 By the middle of the 19th century, nearly all up-Island settlers had become bilingual in spoken English and Martha's Vineyard sign language. So much so that years later, elders couldn't recall who from their upbringing had been deaf and who had been hearing.
Due to a recessive gene and an isolated gene pool, at the time, one in 25 Chilmarkers was deaf. One in four people in Squibnocket was deaf. At around the same time in Washington D.C., a new university was founded for the education of the deaf. It would become known as Gallaudet University, named after the pioneering educator Thomas Hopkins Gallaudet.
Both the history of Martha's Vineyard deaf community and the new university would change the way people with deafness were thought of, and the opportunities they were afforded. David Martin, a former educator and administrator at Gallaudet, visited Vineyard Haven on Sunday to talk about the legacy of the Martha's Vineyard deaf community of the 18th and 19th centuries. Mr Martin, who now lives in Marstons Mills, was a featured speaker at the Unitarian Universalist Society of Martha's Vineyard.
"This is not just about deafness," he said. "What can we all take away from this from the point of view of general human rights?" By 1952, the last known descendant of the Chilmark deaf community had died. But Gallaudet University students continue to study the phenomenon of inclusion that took place on Martha's Vineyard through Nora Ellen Groce's book Everyone Here Spoke Sign Language.