Saturday, 15 June 2019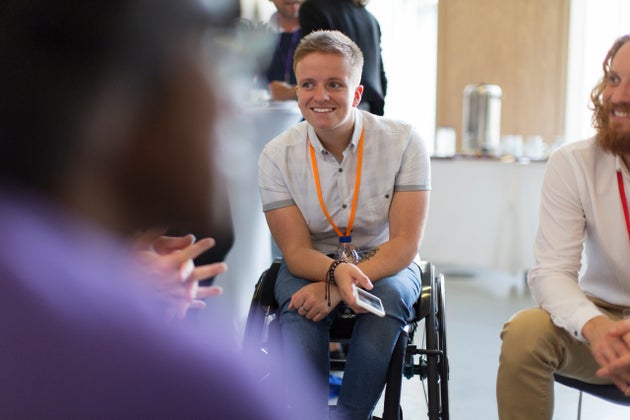 We are defined by our sensory loss, there are no two trains of thought on this since with viable hearing we would not sign, not attend 'special' schools, not require 'support staff' etc... hence no culture would exist surrounding it. The annoyance is with those who we accepted may never have had any experiences of hearing to adopt this is a norm approach, where it falls down is a further statement made its a right their culture etc, which apart from being completely wrong and is polarising deaf people.
Even born deaf can acquire CI's etc which can disprove the statements. Identifying the fact deaf people can sign too doesn't remove the reason they ARE deaf. And all deaf sign isn't true anyway. If deaf refute the suggestion of disability then, they disbar their right to the support they get FOR a disability, which includes financial/interpreter support and legal help, we haven't seen their principle stretch that far yet. You cannot be 'disabled for support purposes only'.
The Article:
We've been taught to refer to people with disabilities using person-first language, but that might be doing more harm than good.
Many disabled people consider their disabilities to be a core part of their identities. Shayla Maas is disabled. No, she doesn't mind if you call her that. "I am actually disabled. I have multiple disability conditions, including Ehlers-Danlos syndrome, so it's OK," said Maas, who hosts the podcast "Tips and Tricks on How to Be Sick."
"I am equally fine with you calling me 'person with a disability,' but don't be afraid to say the word 'disabled." In fact, Maas said it only gets weird when people dance around the word "disabled" with euphemisms like "handicapable" or "differently abled." As she put it, "If someone feels like labelling me as 'disabled' makes me less of a person in some way, that's really saying a lot about them, isn't it?" The way Maas chooses to identify herself as a disabled woman despite other people's discomfort with the word highlights an interesting cultural divide: While more and more disabled people are embracing the word "disability" and urging others to do the same with viral social media campaigns like #SayTheWord, nondisabled people are slow to catch on.
That's in part because schools, medical professionals and human resources training have long advocated for "person-first language," in which you identify the person before their disability, such as "student with autism or person with cerebral palsy. Person-first language is meant to emphasize that the person isn't defined by their disability. But as actually disabled people will you, their disabilities are a vital part of who they are.
That's why many prefer "identity-first language," in which the disability is put front and centre in the terms we use. Examples include terms like "disabled people" or "Deaf person" rather than "person with a disability." I use identity-first language because disability is inextricably linked to who I am. Emily Ladau, a disabled writer from Long Island, New York By leading with the disability rather than tacking it onto the end, you're affirming and validating the person and their disability.
"I use identity-first language because disability is inextricably linked to who I am," said Emily Ladau, a disabled writer from Long Island, New York. "Disability is part of what makes me me, and you shouldn't have to go out of your way to emphasize that I'm a person first in order to be reminded of my humanity."
So ASL doesn't have enough signs to effectively communicate? James Rooney hadn't planned on carving out a niche working with deaf clients. But nearly 30 years after his first encounter with a deaf client, he has become Morgan Stanley's go-to adviser for this unique community of clients. "The firm has given me a special designation and if a deaf client were to walk into any Morgan Stanley office anywhere in the country, they will find me," he said.
Mr. Rooney, who is based in West Hartford, Conn., and has been an adviser at Morgan Stanley for 20 years, was with Merrill Lynch in Long Island, N. Y., in the early 1990s when he noticed the receptionist struggling to communicate with a deaf client. "I walked over and started talking to the person in sign language," Mr. Rooney recalls. "Within six months, I probably got a dozen or more unsolicited walk-in deaf clients."
Mr. Rooney, who now has 225 deaf clients, learned sign language as a child growing up in a household with two deaf parents. Even though he and his team also work with about 1,000 other clients without hearing impairments, he considers his work with deaf clients as a "way to honour my parents." "I have grown my client base of deaf people every year and it's mostly word-of-mouth referrals," he said.
There are an estimated 2.2 million deaf people living in the United States, a number that is shrinking as a result of medical and technological advancements. But financial advisers who work with one or several deaf clients uniformly agree that it is an underserved market.
It was less than two years ago that wealth adviser Matthew Phillips had his first encounter with a deaf prospective client who emailed him at Trilogy Financial and closed with the explanation, "we are deaf."
Mr. Phillips, who had studied sign language in college but didn't consider himself fluent, wasn't sure how to proceed. "I reached out to our team to ask how we should handle this, and nobody had any idea," he said. "I started to realize no one at Trilogy [which has 250 advisers in 10 offices] has dealt with this before." Mr. Phillips, who now works with 20 deaf clients, contacted his former sign language instructor at California Baptist University for some advice. The instructor, W. Daniel Blair, organized a tutorial for a half dozen Trilogy advisers. And on June 20, Mr. Phillips and Mr. Blair are hosting a workshop for deaf families at the college.
One of the challenges when it comes to providing financial advice to a deaf person is clear communication. With technology and creative determination, the communication can be managed even if the adviser isn't fluent in sign language. But even being fluent is sign language doesn't guarantee perfect communication. "There's so much in the financial world that doesn't exist in sign language," Mr. Blair said. Not only does sign language differ by region, similar to regional accents, but he said some words just don't exist in sign language.
Posted by

MM
at Saturday, June 15, 2019
No comments:

Wednesday, 12 June 2019
And perhaps why many should not? There is no mention of qualifications for the people that run them. There is no coverage of the degree of staff viability, background, or experience. This appears to be the opposite of how employers hire staff, in that there is an essental qualification to do the job. The deaf are a vulnerable and disabled area with a high degree of need for trained support too. Nowhere else would the amateur be allowed to set up or run, such a support system.
It would seem the whole ethos of the charity commission is to assist an uncaring government to offload its legal and ethical/moral duty, to its most vulnerable, by selling them the image best they sort themselves out, 'you know best', perhaps being the greatest hype/spin of all, and, it costs the state nothing, making deaf beggars by default and reliant on handouts, when they are legally entitled to support anyway. Sadly the deaf are not listening and see it as a way to create own jobs instead, i.e. until the handouts stop, or the unqualified deaf run it into the ground.

A cursory glance at the charity Commission legal site also suggests many deaf groups are openly flouting equality and inclusion rules.


[Pity Captions are missing...]. Did you know that the Auslan Dictionary was released 30 years ago? Auslan has been used by Deaf Australians for many years possibly 100 years or more. But, 30 years ago Trevor Johnston, whose parents are deaf, had the idea of bringing people together to research and write the Auslan Dictionary.
This book was a significant step in recognizing Auslan as a language and a growing awareness of Auslan. The book has since been used in courses, workshops and schools to support people learning Auslan all across Australia. To celebrate the anniversary, we've asked people to share a few words, have a look.
Most of these cases are down to people who lack sufficient qualifications to run a 'business' for the deaf, by far, the Charity Commission does not check sufficiently if many such appeals for charity status are viable or can be run properly. Anyone can set up a charity and it shows. The fact you are deaf also isn't enough qualification to run a charity supplying support.
A charity to support deaf people in Preston has gone into administration. Lancashire Deaf Service, in Cannon Street, offered advice, advocacy and information for people with hearing difficulties.
But after falling into difficulty paying staff wages the charity – which also has branches in Blackburn and Burnley went into administration last week. Around 70 staff across the three branches have lost their jobs. A spokesman for the charity said: "Lancashire Deaf Service has ceased to operate from Cannon Street, Preston, Keirby Walk, Burnley and Heaton Street, Blackburn. "The reason for this was a shortage of funds for staff wages. Inevitably, this resulted in the organisation going into administration on 3rd June.
"Understandably, it has been a difficult time where over 70 staff were made redundant and more importantly the support services have been cut to Deaf people across the county." A spokeswoman for the Charity Commission confirmed they had opened an investigation into the charity and its governance. She told Blog Preston: "We are aware of concerns relating to the governance and finances of the East Lancashire Deaf Society Ltd and we have opened a regulatory compliance case to examine matters further. "In order to avoid prejudicing the outcome of this work we cannot comment further at this time."
Posted by

MM
at Wednesday, June 12, 2019
No comments:

Tuesday, 11 June 2019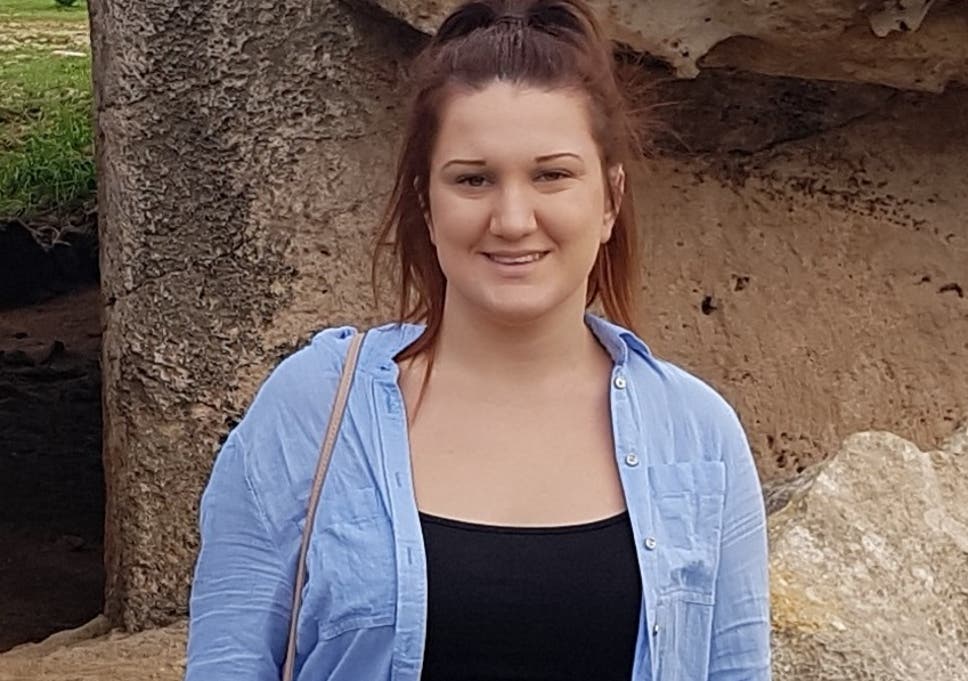 Lack of support in universities drives deaf students to consider leaving degrees Undergraduates feel they are wasting £9,250-a-year tuition fees amid long waits for help.
Annie Cuckson, 23, says her university's failure to support her deafness has resulted in her feeling anxious Annie Cuckson, 23, says her university's failure to support her deafness has resulted in her feeling anxious. A chronic shortage of vital support in universities is driving deaf students to consider abandoning their degrees.
Waits of up to a year for assistance such as interpreters, specialist tutors and note-taking in lectures are leaving hundreds of undergraduates feeling ostracised, stressed and as though they are wasting their fees of up to £9,250 a year. A poll, carried out by the National Deaf Children's Society (NDCS), suggests nearly half of those who needed help at university were still waiting for support when their degree began. Of those, nearly three in five (59 per cent) experienced delays of more than two months for the support to be in place – and more than a quarter (28 per cent) waited six months or more, the research finds.
One student, who was entitled to a specialist note-taker, was left without support for her entire first year which made it difficult for her to revise for exams. "I felt let down and slightly lost," she says. Habiba Bernier, an Essex university student who is profoundly deaf, added: "I was turning up to lectures half understanding what was being said, which made me feel I didn't belong there." She was only found a specialist note-taker when she threatened to leave the university after her first year. Sophia Watkins, 22, who is studying at Sheffield Hallam University, also had to wait for months after starting her course for interpreters to be sorted.
She considered dropping out amid a lack of support. "Without the support I need, I feel depressed, worried, stressed and struggle to follow criteria to achieve high marks."
In an effort to make world an easier place for deaf and help them, scientists have made a device that might allow the deaf to 'hear through their fingertips'. An international team of researchers have created a new device, known as a 'Vibrating Auditory Stimulator', which could help people with hearing disability by buzzing two of their fingers.
The team started with 12 test subjects, aged an average of 29 years old, though none of them had any reported hearing problems. They were tasked with listening to 25 groups of 10 short, simple sentences, all of which were spoken in English in make voice. Also, distracting, background-conversation-like noise was added to the audio, detailed New Atlas. Mind-controlled hearing aid identifies sounds wearer wants to hear When the test subjects listened to the recordings, they found it difficult to understand.
However, their understanding was improved greatly when they listened while also holding their index and middle fingers against the Vibrating Auditory Stimulator. The inexpensive device converted low-frequency speech audio signals into vibrations. The team believes that it helped the volunteers by letting them use two of their senses – hearing and touch – to interpret what was being said. It produced a 6-decibel improvement in perceived loudness. "The ability to 'hear through one's fingers' can significantly help hearing," said co-author Tomasz Wolak.
"Our approach suggests that multisensory stimulations providing the same type of information (in this case spoken language conveyed through touch in addition to hearing) should be processed in the same brain region (in this case spoken language centres), ultimately then predicting that multisensory stimulations (both sounds and touch) should enhance perception."
This seems to directly oppose the view and aim of current BSL users under 60.
Integration is decimating the deaf community ethos and isolating the older deaf claims this group. For many older deaf who grew up almost totally reliant on a dedicated signing service now find that since youth rejected the concept and demanded access to Interpreters instead, this has left them with les options of support being unable via background to move out into the mainstream as young deaf are now doing as their background was never geared to enable them to do that.
The present system requires 2 people every time now, an interpreter, and a social worker. Prior, there was only 1 a social service worker who signed also. The issue of young deaf rejecting this set up was based on the stigma of always having to use a social worker, and demands for independence and more access controlled by the users of BSL, an end to the 'birth to death' deaf support system which deaf found intrusive and against their best interests.
In the past, such systems read your mail for you, did your banking, took many life-changing decisions on your behalf, took your children to school, attended births, deaths, and all between. We still see many deaf today who rely to a considerable extent on others, who have switched from the system support or just carried on using family help. Attending job interviews (Which the article supported), with you etc is still a contentious point because employers see you as dependent on others, and it takes away the onus OF employers to provide your entitlement TO access. It is a contradiction to deaf right of access and equality.

Elderly deaf are unfamiliar with technologies too so often at a loss as to how to call for the support they need. Those in homes are just left to it as deaf clubs and deaf schools, their sole means of socialising suffer the domino effect of inclusive aspects.
A survey was undertaken in the late 1950s and 1960s, that exposed the fact less than 35% of all dedicated social workers were qualified in BSL to an acceptable level needed to support the BSL user. [We use the term BSL but at that time no BSL dictionary existed or 'BSL' as we know it today]. Subtitling nor captions were a norm either. Deaf were incensed at the poor level of signing and personal interference they underwent via the dedicated system, got angry and demanded 'neutral' Interpreters qualified instead, the SS Directorate held meetings, agreed with the demands, and then systematically disbanded the dedicated system for the deaf leaving the older generation in limbo.
Many older deaf simply assumed that interpreters were still the same as a social worker and treated them that way. Today the issue of degree of neutrality raises some questions with more aware deaf people who think the fact Interpreters are reliant on deaf for work need to 'keep them onside'. It is true to say the BSL users ARE worse off than before, an issue ATR has reiterated itself for years, as more and more deaf have a proxy community online instead to suggest the old community ethos still exists but has moved forward, but the basic reality deaf need face to face interaction more than many other social areas do, is being ignored.
As stated older deaf weren't using online. E.G. The 'BSL Zone' TV program did a club to club awareness survey and found many deaf over 50 had never heard or seen their program on a TV set or knew about it, deaf had the technology but apart from texts or some video calling hardly used phones for anything else and where they were isolated from family never made calls. Social online media was an area they never accessed either to any greater degree.
It seems rather sad the deaf community of sign users don't support their own older deaf and will face the same issues when they are older too. In the scheme of things defeating their own access aims. The lack of any real input from older deaf over 50 should be ringing community alarm bells but isn't. These people created that community.
The Article.
It seems unlikely that there are many public services whose users would proclaim that they were better off 50 years ago than they are today. But the more senior members of the deaf community in Lancashire say that is often how they feel as they try to negotiate the challenges of living in a silent world with increasingly limited support. ...and cartoonist ...and cartoonist Len Hodson, 80, recalls a time when people who, like him, were born deaf and rely on British Sign Language (BSL), benefited from social care staff dedicated to helping them with every aspect of their lives.
"There was really good support in the 1950s and 60s – social workers were there to help you with things like understanding documents and even to go to job interviews with you," remembers Len, a founding member of the Lancashire Deaf Rights Group (LDRG). "Nowadays, deaf people are integrating more, but there's still a lot of isolation and many people who are left unable to engage [in society]."
Posted by

MM
at Tuesday, June 11, 2019
No comments: