Friday, 17 January 2020
Gemma Winter in Coronation Street to get 'heartbreaking' news one of her babies is deaf David
Gemma Winter played by Dolly-Rose Gemma and Chesney face a fresh challenge New Coronation Street mum Gemma Winter will be told that baby Aled is deaf in a new storyline that aims to raise awareness of how a family can cope with the diagnosis.
Gemma (Dolly Rose-Campbell) and Chesney Brown will be left upset when they get the news that little Aled can't hear. Dev confronts Chesney Chesney and Gemma are trying to get used to being new parents in Coronation Street It will be a fresh challenge for the new parents, who're trying to get used to life looking after four little ones.
"It's going to be heartbreaking for Gemma and Chesney to realise baby Aled has hearing problems. "The hope is that the storyline will raise awareness of how a family can cope with the diagnosis." MORE: Check out the latest EastEnders spoilers Trafford Deaf Children's Society and Great Ormond Street hospital are said to have advised on the storyline to ensure its accuracy. A Coronation Street spokesperson confirmed the plot to the paper, describing it as a "very important storyline" and one they hope will "resonate with many parents who have gone through their children being diagnosed with hearing problems".
ATR: We wonder if promotors of sign language realise the utter negativity of the soap 'heart-breaking' headline and how the hearing view deafness? But it seems only the Deaf themselves see it as positive and only a select few of them. We expect the usual pro-BSL, pro-speech areas to pitch in which is the 'best way' to help a deaf child, and no doubt cultural areas will add their 10% too. It won't pay Corrie to follow the oral route. Corrie had a woman signer before, who the HoH criticised for launching into endless lectures on how the deaf sign doing nothing to raise hearing loss awareness, as did a signer on casualty, The deaf tendency to make every appearance a seminar on BSL is why they don't get included as much.
EastEnders had a deaf son with a hearing aid who mostly forgot he was deaf, then miraculously self-cured himself and changed his face 4 times, not easy! The reality appears to be little awareness gets raised because program makers are reluctant to make disabilities a permanent feature of inclusion apart from wheelchair using disabled who present few issues about communication. The one in Corrie has been accepted as perfectly 'normal' and no different from anyone else. The deaf laud difference.
Personally, I am against 'gritty realism' it's a soap opera not meant to be taken seriously. Most these days seem to be assuming they are pioneers of awareness and raising real issues making the assumption we had no idea what happens anywhere else but in our own homes, it's a huge generalisation and patronisation. Can they succeed where the charities and deaf community have failed?
Mostly, we don't want to see awareness 24/7 on our TV sets we want light relief, laughs, humour, it is what Corrie used to be good at before it followed the doom, gloom, and gritty awareness gig instigated by the social worker's favourite training program east enders, a travesty of life in London or any east end, unless murder, rapes, drug-taking, child abuse, alcoholism, and incest carried out by the ugliest and nastiest people on earth is the norm where you live.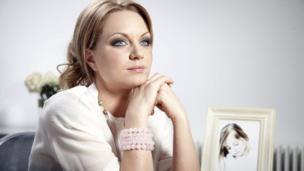 In real life one actor on EE

WITH a deaf child

who got it a CI was attacked relentlessly by sign users and called a child abuser, I trust Corrie is taking note. If viewers want awareness they'd join a focus group and attend lectures, not watch TV. Will they won't they get the baby a CI? go to a deaf school? use sign? etc..... I can't wait, oh OK I can!